Create Your Own Pack of Animated Stickers

In this 40-minute hands-on course,  you'll learn the art of crafting captivating GIFs that will inject energy, creativity, and engagement into your digital presence!
We will develop a series of engaging and fun Animated Stickers, for your Presentations, Social Media, Website, or Newsletter.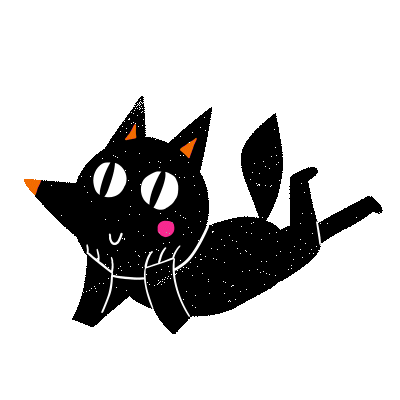 - How to develop and use GIFs to liven up your online presence and presentations
- How to design for (minimal) animation
- From sketch to final spot illustration
- Three animation techniques to bring a spot illustration to life
- How to export your GIFs
- How to add a texture in After Effects
- How to use and share your animated stickers
- How to choose Hashtags for your animated Stickers
- Bonus tips on what else you can do with your Stickers' Pack
Throughout the process, you'll be able to create from scratch a series of illustrations and animate them, using Adobe Animate, or Procreate.
I will teach you all the steps to get there, and three different techniques to bring your moving images to life.
By the end of this class, you will have a colorful pack of stickers, to be used in your presentations, but also on Social media, or on your website.
These stickers will serve as dynamic visual elements that enhance your storytelling, convey emotions, and reinforce key points.
Stickers are also great for livening up a page of text, breaking it up, and making it more playful.
This class will empower you to seamlessly integrate these animated loops into your slides, transforming your presentations into visual journeys that leave a lasting impression.
This class will be valuable for both total beginners and hobby artists to professionals working in the creative field. No experience is required, but being familiar with animation software will make the class easier to follow.
Whether you're a professional, educator, or student, animated stickers are the secret ingredient to making your slides stand out.
WHAT YOU'LL NEED
You will need a tablet or an iPad + pen, in order to digitally design and then animate the stickers, plus the drawing software of your choice
You don't need any specific software, though I will show you how I make stickers using Adobe Photoshop and Animate CC, as well as  Procreate. I'll animate in both software to show you different possibilities.
I will provide you with Resources:
with the class come some downloadable files:
- Link to a stickers' mood board I created over the years for inspiration
- Color palette suggestions
- Link to full animation process time-lapse
- Tips for the best hashtags